Multi Branch GB Pro Master Auto Workshop Management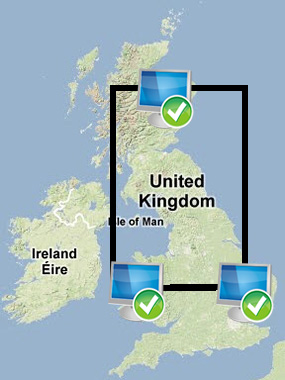 For companies requiring a multi branch environment, our GB Pro Master Auto Workshop Management system will provide a shared database of customers between your branches within the group. Stock control can be analyzed per group or by per branch. Each customer has a 'home' branch, however all vehicle and customer data is accessible from any branch within the group.
We have incorporated a lot of the features of GB Pro Full version into the Auto Workshop Manager. If you are upgrading from our normal GB Pro then we can import your old GB Pro data (Customers - Vehicles - Invoices) into the new Auto Workshop Manager.
You can easily view data from any branch - so if you have a central contact telephone point for all branches, staff can see the progress of any job at any branch.
PC requirements for the multi branch are Windows 2008 R2 and a static IP address for the main server and Windows XP , Vista, or Windows 7 / 8 for the branch applications.
More information and demonstration
Please Call 0800 011 33 50 or outside the UK (44 1243 870369) or
view our Contact us page